Feedblocker
Why block feeds?
Ever felt overwhelmed by all the content available on feeds across social media? Ever went to a website with one purpose then got distracted as you were browsing in the never-ending content displayed on feeds? FeedBlocker is here to help!
Our goal at FeedBlocker is to reduce distractions by showing you only the content you want to see. No more unwanted content. No more distractions.
How it works


1. Install
Click on
Install now
which will redirect you to the Chrome Web Store. Once there, press "Add to Chrome" in the top right corner, then click "Add extension" if a pop-up appears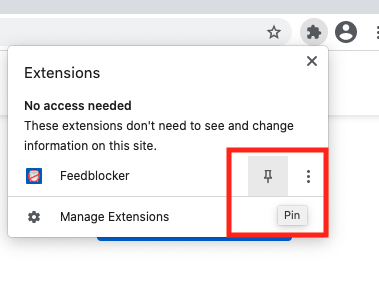 2. Pin
In the top-right corner of Chrome, press on the puzzle icon. Then, click on the pin icon to pin "Feedblocker" to the toolbar for easy access to remove distractions whenever you need and want to.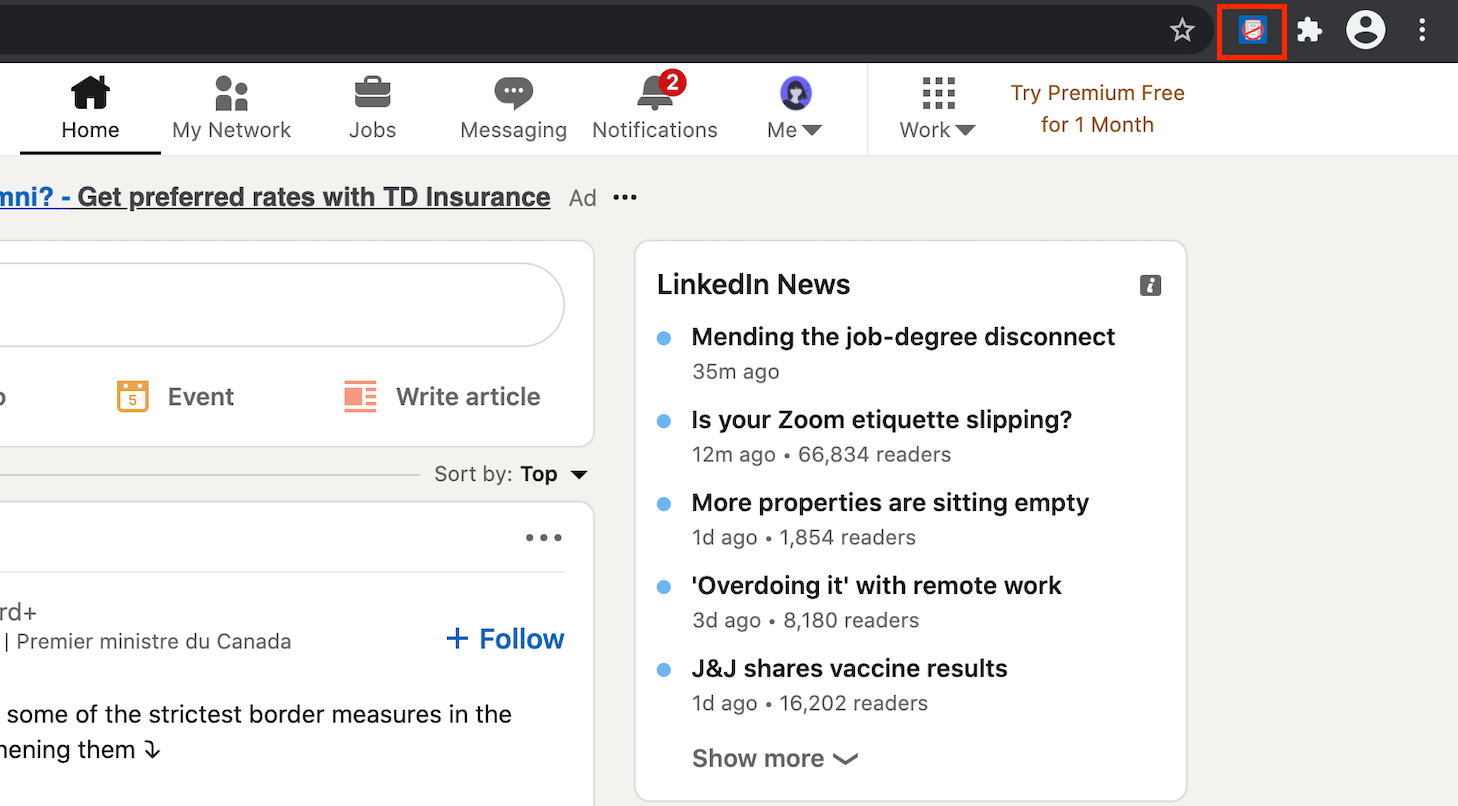 3. Launch
Now that FeedBlocker is pinned, go to your LinkedIn's feed and click on the FeedBlocker icon in the top right corner to remove distractions. To bring back the feed, click on the FeedBlocker icon again.
Who are we?
We are friends who came together to build functional things that we would want to use ourselves.
Despite a strong urge to sleep, we wake early every Saturday morning to work together on what we love doing the most. Finding solutions to everyday challenges.
During our meetings, we identified that we spend endless hours on social media feeds even though we do not necessarily want to. From one post to the next, we get distracted and lose valuable time. As such, we dedicated our first project to create a feed blocker on LinkedIn to reduce distractions and free up our time to continue doing what we love doing the most.
If you want to get a sneak peek into our journey to-date, check out our diary.